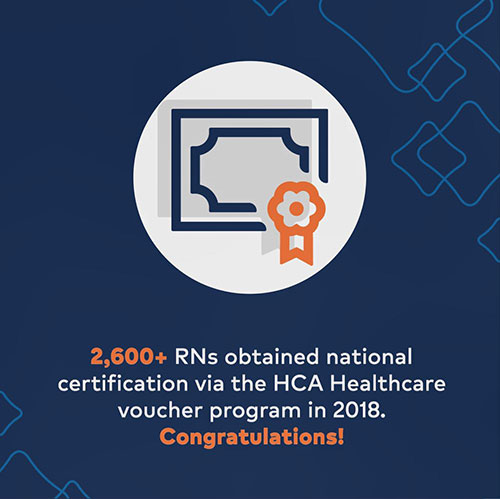 2,600+ RNs obtained national certification via the HCA Healthcare voucher program in 2018. Congratulations!
Did you know, HCA Healthcare sponsors nurses to obtain certification through programs accredited by the American Board of Nursing Specialties? Learn more about how we unlock possibilities for our nurses in the latest issue of HCA Healthcare Magazine!
By now, the summer issue of HCA Healthcare Magazine should have arrived to your home mailbox!
In addition to celebrating the recipients of this year's Unit of Distinction and Awards of Distinction programs—HCA Healthcare's annual award programs that honor our diverse, talented and compassionate colleagues—this issue highlights how the organization helps colleagues achieve their educational and career goals.
We hope you enjoy reading your fellow colleagues' inspiring stories. If you have questions or suggestions for future stories, please email.
Thank you for allowing us to share your stories and for all you do to care for and improve human life.