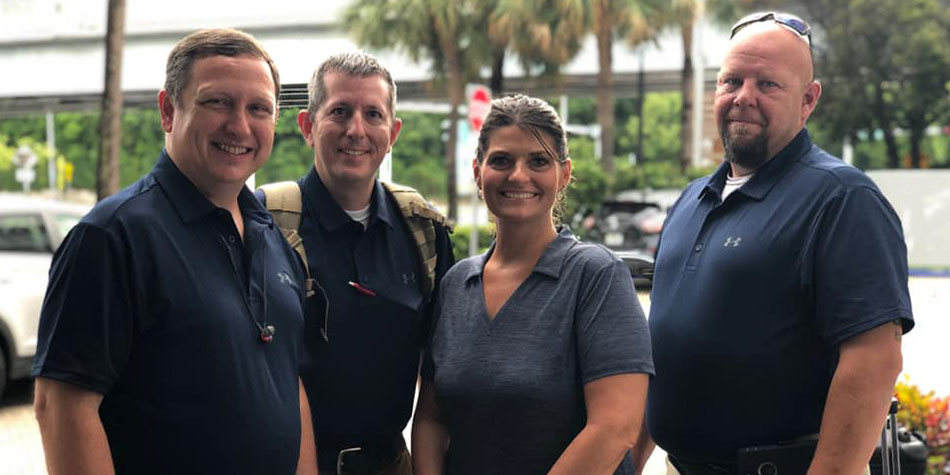 Bryan Sisk, AVP of Nursing Advocacy & Leadership, Heather Bratcher ED director, TriStar Health, David Bridges, Facility Manager from North Texas, Frankie Matthews from Rome Georgia Emergency Planner/EMS and Randy Reynolds, Mission Health.
HCA Healthcare Nursing is #CommittedToCare and our thoughts and prayers are with our colleagues on the East Coast as they brace for Hurricane Dorian in the coming days and aftermath.
A special "thank you" to HCA Healthcare's Emergency Response team who were deployed to Miami on Saturday, 8/31 to support our East Florida Division hospitals. Above all else, we are committed to the care and improvement of human life.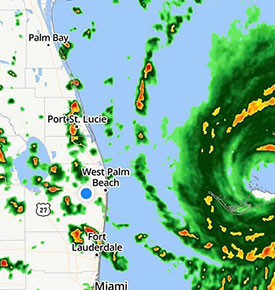 Radar of Hurricane Dorian near Florida.
HCA Healthcare nurses prepping for Hurricane Dorian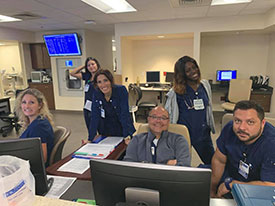 Affiliate JFK Medical Center's emergency department going strong through the storm.
JFK healthcare professionals standing ready to serve.