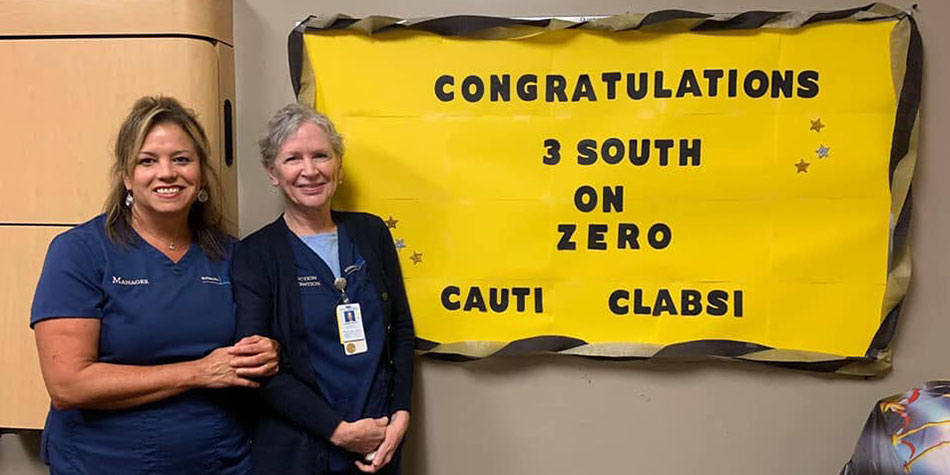 At HCA Healthcare, we use our scale and skill to deliver superior, patient-centered care to every patient at every visit.
Congratulations to affiliate St. David's North Austin Medical Center in Austin, TX. Its 3 South floor has been CAUTI (Catheter-Associated Urinary Tract Infection) free for three years and CLABSI (Central Line Associated Blood Stream Infections) free for two years! Please join us in celebrating their achievement!
Thank you to our 94,000 nurses who do what is right for our patients. At HCA Healthcare, we will continually develop technologies and programs that positively impact our patients' healthcare experience.