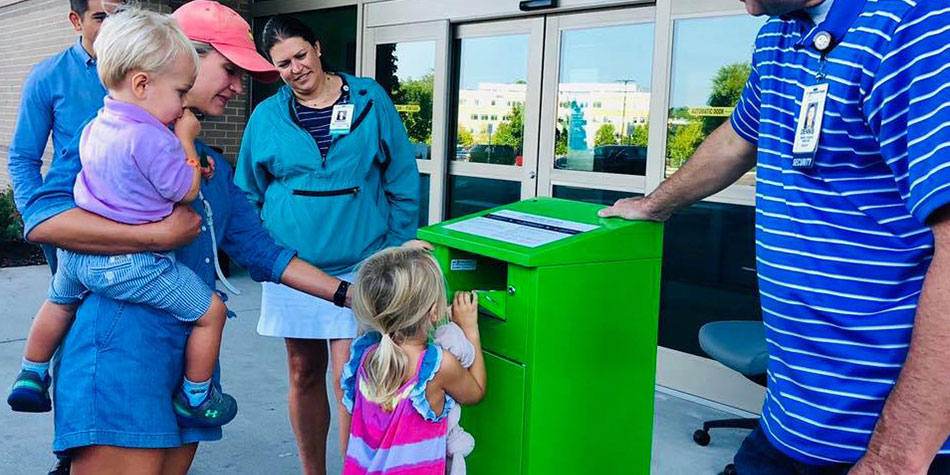 A learning health system, HCA Healthcare is harnessing powerful data-driven tools to curb the tide of the opioid crisis. We seek to raise the bar higher, not just for ourselves, but for communities everywhere affected by opioids.
Every day, more than 130 people in the United States die of opioid overdose and nurses play a critical role in screening and identifying patients with substance use disorders, according to AJC Pulse.
On Saturday, September 7, 2019, more than 65 HCA Healthcare facilities partnered with local law enforcement agencies to collect unused and expired prescription medications in 15 states.
"We are working to create healthier communities by partnering with our colleagues, patients and neighbors and engaging on important healthcare issues such as this one," said Joanne Pulles, vice president of community engagement at HCA Healthcare and president of The HCA Foundation.
Thank you to ALL our nurses who participated in HCA Healthcare's nationwide "Crush the Crisis" event keeping our patients and their loved ones safe! Learn more by visiting the Crush the Crisis page.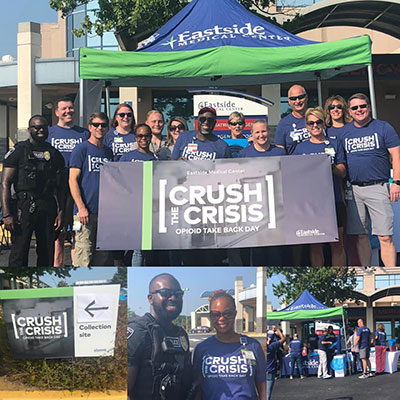 Eastside Medical Center participating in "Crush the Crisis"
Henrico Doctors' Hospital Sarah Cannon Cancer Institute participating in "Crush the Crisis"
Affilitate Memorial Health's Reema Crosby, quality director, overseeing the tent.
Palms West Hospital participating in "Crush the Crisis"